Svalbard's zuidelijkste Bereneiland
Bereneiland, of Bjørnøya in het Noors, ligt in de Barentszzee ongeveer 450 km ten noorden van Noorwegen en ongeveer 225 km ten zuiden van Spitsbergen. Het is het meest zuidelijke eiland van de Arctische eilandengroep Spitsbergen en wordt gekenmerkt door een vlak en met meren gevuld noordelijk gebied, in tegenstelling tot het bergachtige terrein van de zuidelijke kusten. Mysseryfjellet is de hoogste berg in het zuiden van Bereneiland, met een hoogte van 536 meter.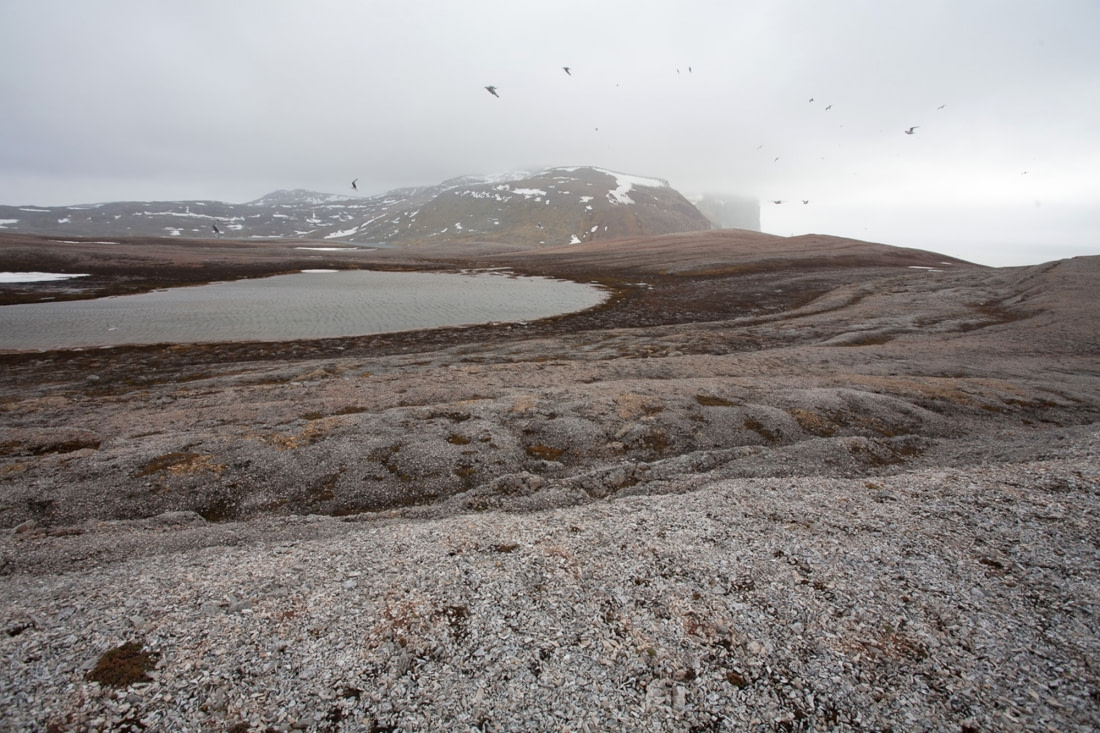 De uitdaging van Bereneiland
Bear Island mag dan een uitgesproken poolallure hebben, maar de fjorden en baaien zijn geen gemakkelijke landingsplaatsen en de kustlijn bestaat voornamelijk uit steile kliffen en riffen. Er is dus geen garantie dat we er zullen kunnen landen, hoewel we het altijd zullen proberen als de omstandigheden het toelaten. Zelfs als we niet aan land kunnen gaan, is het bekijken van Bear Island vanaf onze schepen of Zodiacs een gedenkwaardige expeditie-ervaring.