The few visitors were deterred from settling due to the aridity. It was eventually occupied in 1815 by the British who wished to prevent any possible use by the French for an attempt to release Napoleon from St. Helena.
Read more…
Cruises to Ascension Island
Witness the northbound spring migration
JNS35-24 During the days at sea the chances of meeting whales are high. Witness the northbound spring migration of northern birds like Arctic Terns and Long-tailed Skuas who join us in crossing the Equator ("the Line").
m/v Janssonius
Cruise date:
20 Apr - 29 Apr, 2024
Fan(tastic) photo
Blog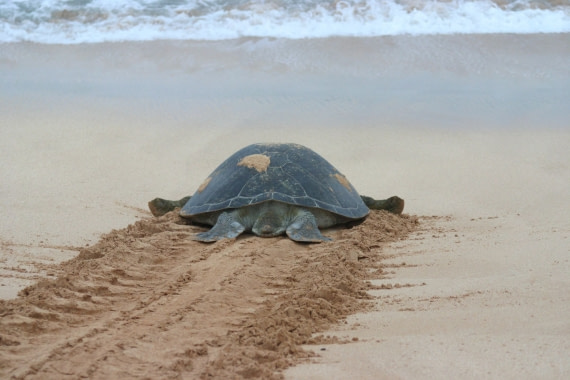 If you know anything about Ascension Island, which is unlikely, it probably has to do with the green turtle breeding pop
Highlights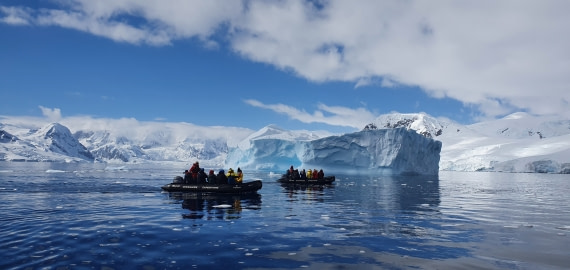 See the highlights you may experience:
Wildlife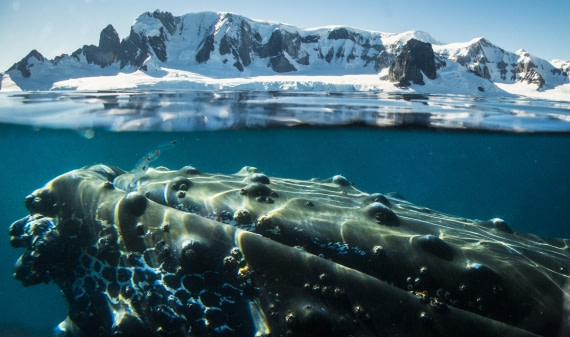 See the highlights you may experience:
Map of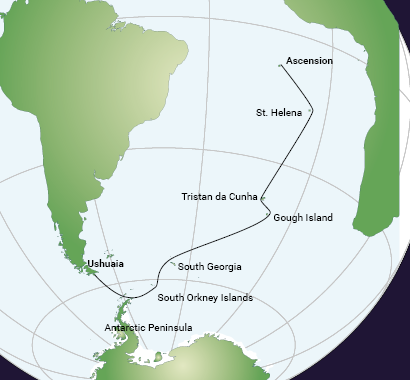 Ascension Island cruise reviews
About
Ascension Island weather
Your Ascension Island cruise brings you into a tropical marine climate. Temperatures along the beaches range from about 20°C at night to 30°C during the day. As you move inland and up the hills temperatures tend to drop by about 5°C as you reach the higher elevations.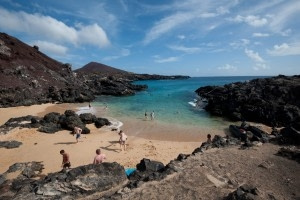 Facts about Ascension Island
Ascension Island is part of Britain's overseas territory.
Ascension Island has a population of between 700 and 800 people.
The Island was discovered by the Portuguese in 1501.
The British used Ascension Island as a guard post and naval staging area to make sure nobody tried to help Napoleon escape from St. Helena.
The Island's Long Beach is one of the most important nesting grounds in the world for Green Turtles.
Ascension Island became an important resupply station for British ships engaged in anti-slavery patrols in the early 1800s.
The Island continues to have a military presence for the British and American forces as it holds a significant strategic location in the Atlantic Ocean.
Travel to Ascencion Island
Part of our route through the Atlantic includes a stop at beautiful Ascension Island. Located in warm tropical waters, your Ascension Island expedition allows you to visit this fascinating island. Bird-watchers will love their Ascension Island cruise, and sport fishing is always available.
The biggest attraction for many of those who travel to Ascension Island is a visit to Long Beach to watch the sea turtles come in to nest.