Lemaire Channel
Lemaire Channel is 11 kilometers long (6.8 miles), 150 meters deep (492 feet), and 700 meters wide (2,296 feet)—at the narrowest. This gateway to the far south Antarctic Peninsula spans between Booth Island and the Peninsula itself, and is one of multiple highlights of Antarctica.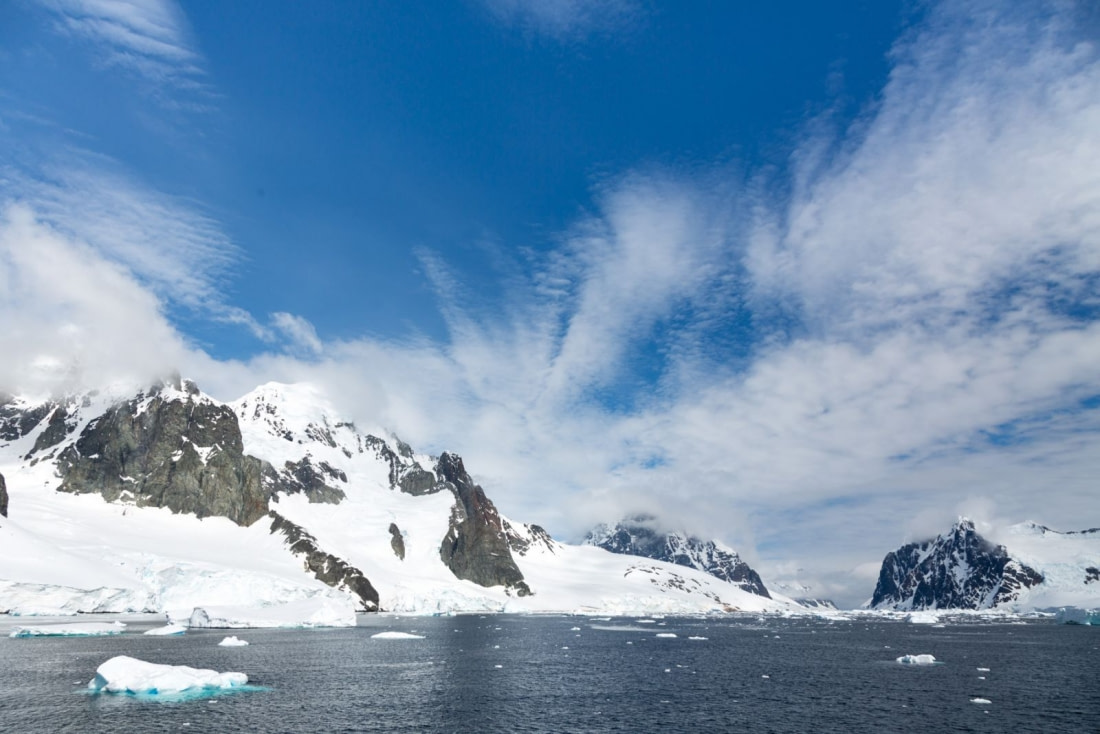 What You'll See on the Lemaire Channel
Witness a spartan wilderness of rock and ice rising out of the sea: snow-swept cliffsides, ice-clutched slopes, gnarled mountain peaks spiking 1,000 meters high (3,280 feet). Giant glaciers tower over the channel and occasionally drop loads of ice that crash into the crystal-clear waters below. Fierce tidal currents often clog the passage with pack ice and bergs, so the channel is sometimes blocked for southbound ships. But fortunately we're not the only travelers here: Orca, humpback, and minke whales often show up on this dramatic waterway too.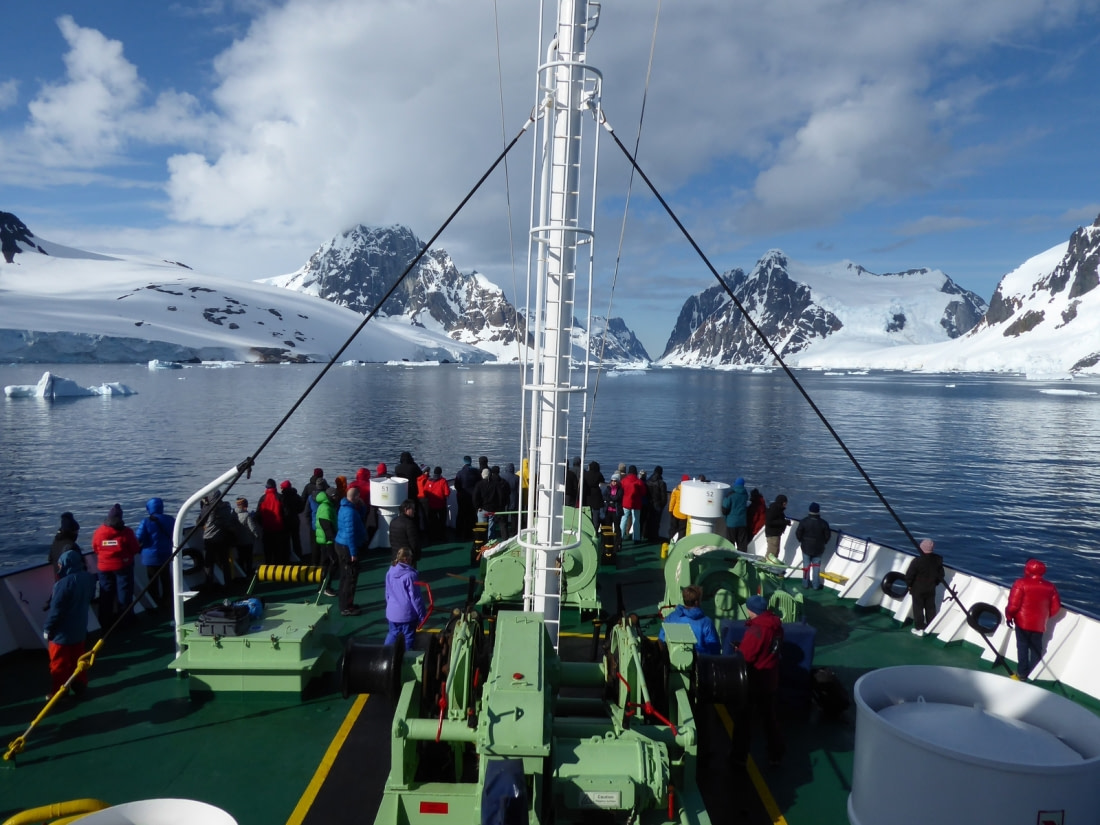 A Glimpse into the Past of the Lemaire Channel
Oddly enough, the 19th century Belgian explorer after whom this channel was named―Charles Lemaire―never set foot in Antarctica. Lemaire spent the end of the 1800s exploring a strikingly different world: the tropical forests of what was then the Congo. His countryman and fellow polar explorer Adrien de Gerlache honored him by naming the channel after him. It was de Gerlache who first explored this part of the Peninsula, and who first sailed the Lemaire Channel in 1898.