​Visit the old whaling stations in South Georgia
In the beginning of the 20th century South Georgia became the centre of the Southern Ocean whaling industry. Mainly Norwegian, but also British companies, built settlements and whaling stations in the sheltered fjords of South Georgia.
History
The business lasted until 1964, by which time most of the whales were caught and populations were low. Nowadays the whales are fully protected. The big whale species are recovering, but slowly, and are now frequently spotted on our trips.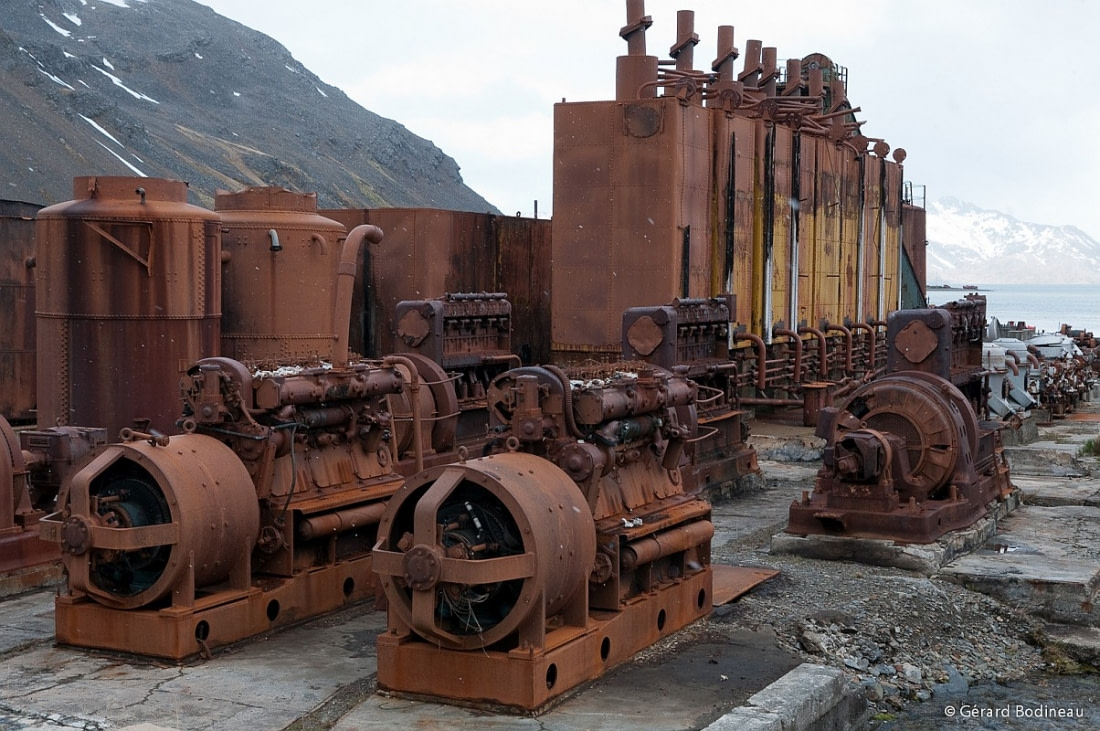 It bears testimony to a less environmentally conscious era. Now penguins can be seen walking down the street of South Georgia. There is a great museum on the natural history and the whaling period.
Visit Shackleton's last resting place
Sir Ernest Shackleton visited South Georgia several times during his Antarctic expeditions. He was buried at Grytviken and a toast (with Whisky preferably) at his grave is a tradition with travellers.